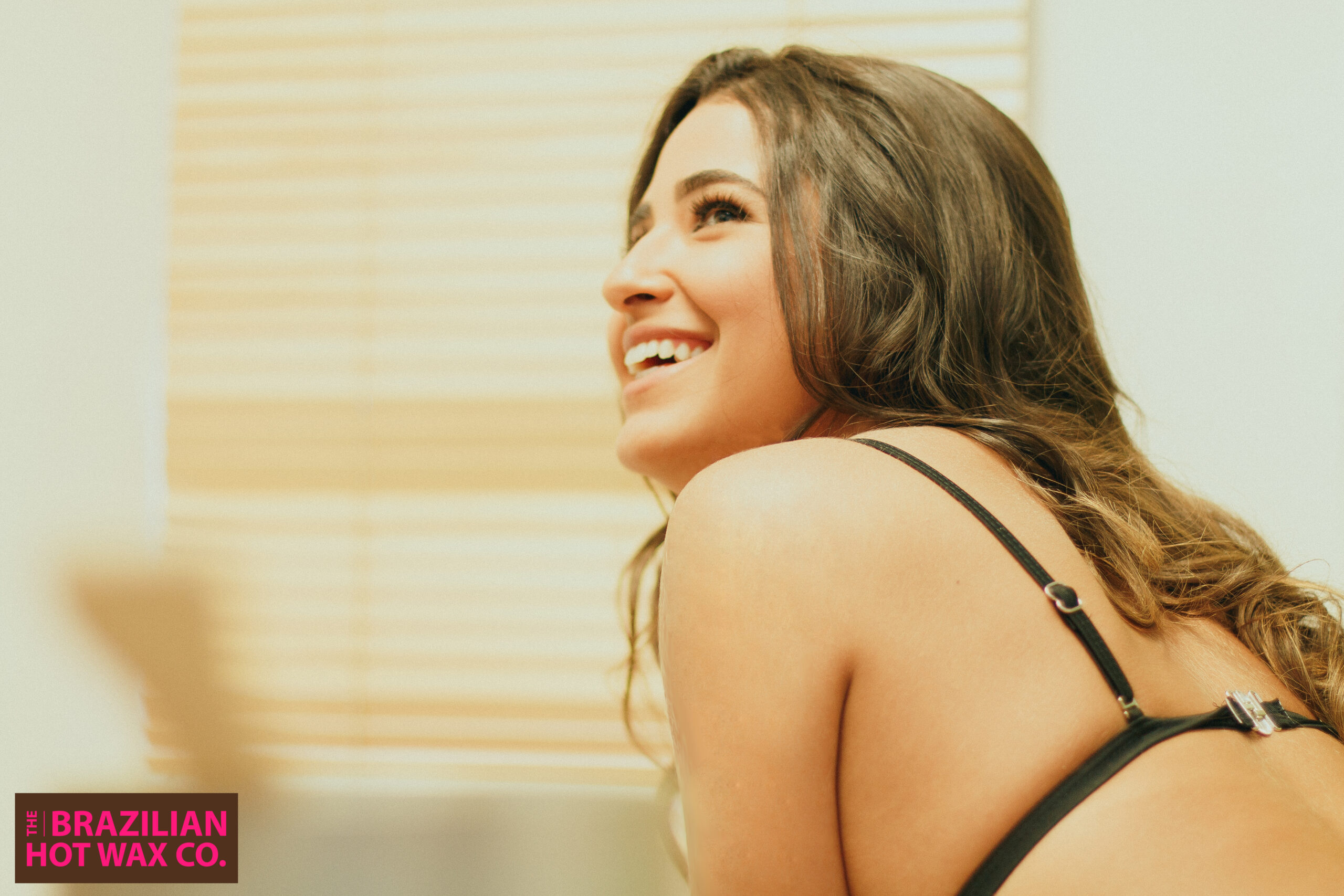 Ah, the Brazilian waxing therapy. A rewarding way to purposefully put yourself through pain in the name of getting what you want. In this case, you want to say goodbye to those unwanted pubic hair. The process itself won't take very long, but prepping for it requires a little more thought. Learn how to plan for your Brazilian Hot Waxing experience in London: a step-by-step guidance with all that you need to know.
What Is Like a Brazilian Hot Waxing in London?
A Brazilian Hot Waxing is a type of bikini style, probably the most well known and popular. It's a versatile style that can leave you totally bare or explore creativity with a little shape made of remaining hair. But most importantly, it is different from other full intimate waxes because it also goes all the way to the back. And not up your back as in a back waxing – a Brazilian Hot Waxing will be getting rid off the hair in your bottom, too.
We offer an exclusive handmade hot wax blend that is virtually painless! It's gentle to the skin and the most effective in the market
Should You Get One?
You definitely should try. There's no harm in trying it out and then proceeding from there. But before strolling up to our Soho or Bank salons, try asking yourself a few questions:
For a Brazilian Hot Waxing therapy, you'll have to take off your underwear, actually all bottoms come off, and your legs will be spread. But always remember that at The Brazilian Hot Wax & Co. we only have experienced professionals, and they've seen probably everything, so any reservations will only be from your part. Can you overcome them for that extra confidence that only a Brazilian waxing can give you?
Should you schedule your appointment at The Brazilian Hot Waxing?
Waxing therapy should be scheduled, and if you are getting hot waxed for a specific event, the appointment will have to be a couple of days in advance. We also suggest coming in months in advance, and have regular visits so that you can go through the necessary sessions for optimal results when you need it most.
How long does a Brazilian Hot Waxing last?
We would say from two weeks to a month, but let's say three weeks is average. The lasting effect can be shorter on first or second time, but for sure they will be longer lasting than the results of shaving.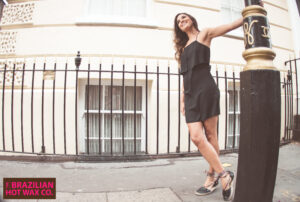 What To Plan Before a Brazilian Hot Waxing experience in London?
1- Don't shave for a couple of weeks. Your hair needs to be a certain length for waxing to work well. How long does hair have to be to wax exactly? At least as tall as a grain of rice. If you didn't pay attention and let it grow too long, don't worry we will trim it for you, unless it is really unruly then you are more than welcome to do a little trim before your appointment.
2- Come in clean and exfoliated for your appointment. It's both courteous and effective. Sweat and ingrown hairs are enemies of a great waxing experience.
3- Stay hydrated. It's good for the skin and will actually help open up the pores. So don't drink too much alcohol the night before and see if you can push coffee until afterward, as coffee and alcohol dehydrate. Emptying your bladder before the wax session can also be helpful and more comfortable for you.
4 – We offer an exclusive handmade hot wax blend that is virtually painless. It's gentle to the skin and the most effective in the market. Yes, all your unwanted hair will be removed! You can consider to take a painkiller around an hour before your session to easy the potential discomfort. During the waxing itself, try to relax and breath. Chat with our estheticians if you can, they are fun!
5- Wear soft, preferably cotton, underwear and loose-fitting bottoms for the appointment.
6- But most importantly: enjoy the freedom and confidence that only a smooth and waxed surface can provide.