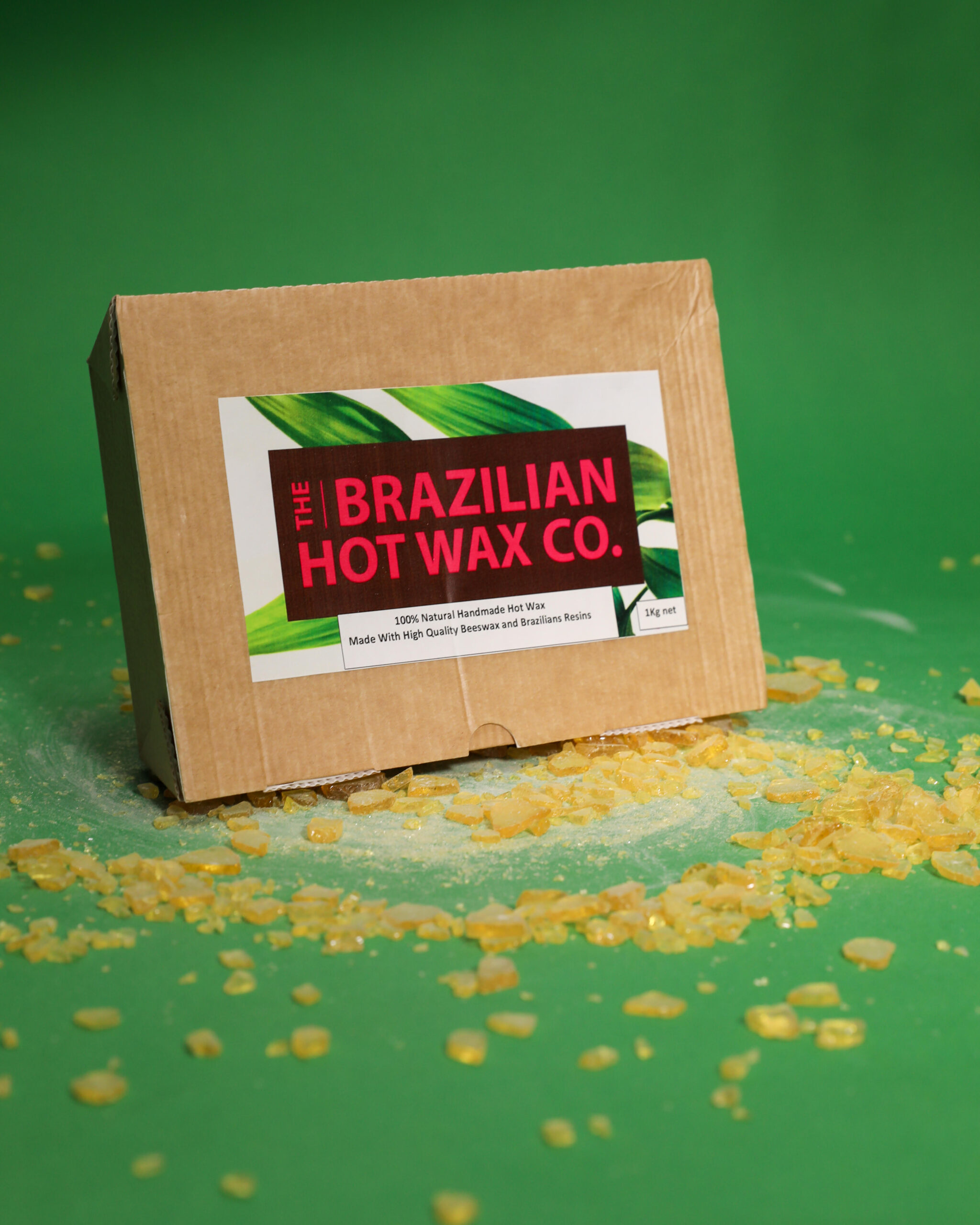 Hello, Gorgeous!
At The Brazilian Hot Wax Co. we believe that every individual deserves to feel confident and beautiful in their own skin. That's why we're here to remind you of the importance of regular waxing and how it can transform your beauty routine. Plus, we're thrilled to share that we've taken a natural and handmade approach to make your waxing experience easier and more effective than ever before!
Let's dive into the wonderful world of waxing and why it should be a regular part of your beauty regimen.
Silky Smooth Skin: Regular waxing leaves your skin feeling incredibly smooth and soft. Unlike shaving, which can lead to coarse regrowth and stubble, waxing removes hair from the root, resulting in finer regrowth that feels less prickly. You'll love the sensation of running your fingers over your newly waxed skin!
Long-Lasting Results: One of the most significant advantages of waxing is the longevity of the results. When you wax regularly, you can enjoy hair-free skin for weeks at a time. Say goodbye to the daily hassle of shaving and hello to more free time for yourself!
Reduced Hair Growth: Consistent waxing can lead to a reduction in hair growth over time. With each waxing session, your hair follicles weaken, making the regrowth finer and sparser. This means you'll need fewer waxing sessions in the long run, saving you time and money.
Exfoliation Benefits: Waxing not only removes unwanted hair but also exfoliates your skin, leaving it looking brighter and more radiant. It helps to get rid of dead skin cells, revealing the fresh and youthful skin underneath.
Now, let's talk about the secret ingredient to our waxing success – our natural handmade hot wax!
Why Our Natural Handmade Hot Wax is a Game Changer:
Gentle on the Skin: Our hot wax is crafted with love and care using natural ingredients that are gentle on your skin. You can say goodbye to the irritation and redness often associated with waxing.
Effective Hair Removal: Our handmade hot wax is designed to grip hair firmly from the root, ensuring thorough and long-lasting hair removal. You'll love the smooth, hair-free results!
Hydrating and Nourishing: Unlike some commercial waxes, our natural hot wax is formulated to keep your skin hydrated and nourished throughout the waxing process. Say hello to a more comfortable and soothing experience.
Eco-Friendly: We care about the environment, which is why our hot wax is eco-friendly and free from harmful chemicals. You can enjoy your waxing session knowing that you're making a responsible choice for the planet.
So, if you're ready to embrace the beauty of regular waxing with a natural and handmade touch, book your appointment at The Brazilian Hot wax co today! Our skilled professionals are here to make your waxing experience easy, effective, and, most importantly, enjoyable. You can make your booking online here.
Remember, taking care of your skin is an act of self-love. Treat yourself to the luxury of regular waxing with our natural handmade hot wax and unveil your most radiant self!
We can't wait to see you soon. Until then, stay beautiful and confident!
With love,
The Brazilian Hot Wax co Team